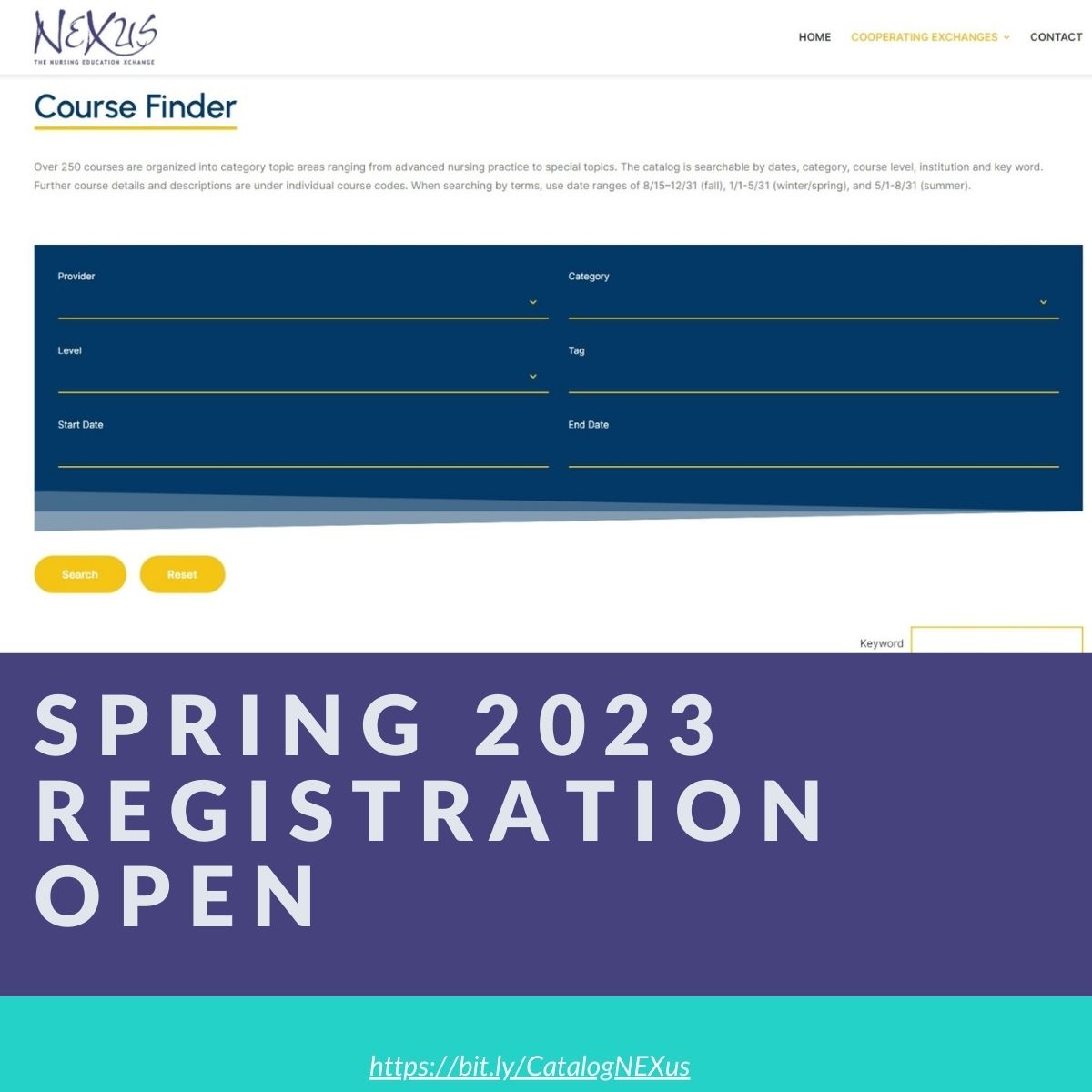 Distance learning courses offered for graduate nursing students in PhD, DNP and Masters' programs
Spring includes more than ninety offerings from our 16 member schools. Search and review spring 2023 courses in the new Course Finder page.
See the initial list of offerings by area of study on the downloadable flyer by course categories.